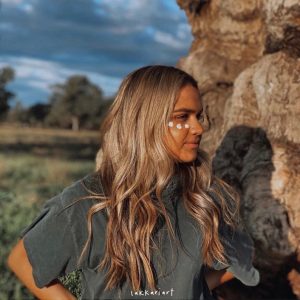 Lakkari Pitt is a proud Gamilaroi Yuwaalaraay woman from Walgett, New South
Wales. Lakkari's art is a contemporary take on the knowledge that her Elders and
significant people in her life have passed down throughout generations. Lakkari's
work explores the movement, essence and stories of Country.
We use a range of ecological indicators to assess the health of the Gwydir Wetlands
for the Flow-MER Program. To help us explain our science, we engaged Lakkari to
provide us with her cultural interpretation these indicators.
We love the art she created.
Click each image below to explore Lakkari's artworks and some of the cultural, spiritual and ecological characteristics of the Gwydir Wetlands.